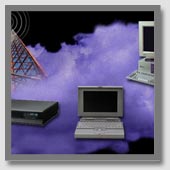 Our company, influenced by the technological development and growth of the use of computers in México, and considering accounting as a key part in this process, has motivated our company to develope a new concept of Online Services.

Soon our company will offer the services of Online Support and Online Accountant, allowing us to improve our process and services to our clients, and to establish ourselves at the top of the consulting services of our region.


Advantages

Some of the great advantages that our clients will have, are:

Online Support


Unlimited access.


Fast response.


Permanent access to original documents.


Free access to the Government Official Federal Journal.


Constant updating.


Internal Communication.


Technical support.

Online Accountant


Online tax return calculation.


Calculation of taxes for subordinate employees.


Calculation of taxes for independent professionals.


Fiscal Consultations.

De Luna Diaz, committed to the total quality of our services and the satisfaction of our clients, offers this new concept of continuous support.

If you are interested in this new service, please fill the request form.